This post contains affiliate links. For more information, see my disclosures here
Do you remember when I wrote about the power of a morning routine? I wrote about how every morning I read the Bible, devotionals, and sometimes a chapter out of an inspirational book. I thought it might be helpful to offer some devotional suggestions for you.  Sometimes I find that I get bored with one of my devotionals and I am looking for suggestions for a new one. Some of these are my absolute favorites right now, and some are favorites from years ago.  Maybe one or two (or all!) will intrigue you. I have attached links to Amazon so you can read more about each one.
***At the bottom of this post is a chance for you to win one of these devotionals!!!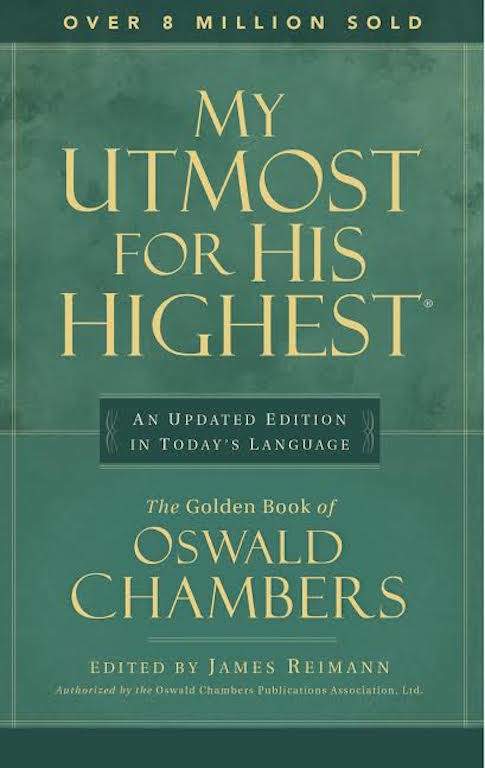 My Utmost for His Highest is a classic devotional. Oswald was "determined to be absolutely and entirely for Him and Him alone." Born in Scotland, Chambers had a teaching and preaching ministry that took him as far as the United States and Japan. This book is in my current rotation of devotionals.
Streams in The Desert is a collection of prayerful meditations, Christian Writings, and God's promises. This book is one of my favorites.
Savor is a book filled with short devotionals written more like journal entries, and a few recipes are tossed in here and there. Shauna Niequist wrote it as a reminder to savor each day.  She is one of my favorite authors.
Morning and Evening is another classic devotional. Spurgeon was an English Baptist pastor at New Park Street Chapel, London for thirty-eight years. He was one of the nineteenth century's most prolific preachers and writers.
Growing Strong in the Seasons of Life is a devotional that takes you through each season of the year. Swindoll writes, "each of the four seasons offers fresh and vital insights for those who take the time to look and think. Seasons are designed to deepen us, to instruct us in the wisdom and ways of our God, and to help us grow strong like a tree planted by the rivers of water." Years ago I read this one daily and loved it.
5 Minutes with Jesus offers quick, five minute daily readings when life is hectic and you just need something short or as an add-on to devotionals you are already reading. Even five minutes with Jesus can change your outlook for the day.
New Morning Mercies was published two years ago, and I think his daily writings hit the nail on the head.  I became familiar with Paul David Tripp several years back when I read another one of his books.  He is a pastor and a conference speaker, and I enjoy his style. I receive his weekly devotions via email entitled, "Wednesday's Word."
Unto the Hills is filled with writings which Billy Graham compiled from his more than fifty years in ministry. Each day offers a Bible verse, a story, and a prayer. It is a solid devotional.
Once-a-Day organizes the Bible into 365 daily readings in chronological order. Each reading includes Scripture and a short devotional.  I enjoy this format because it unfolds the Bible in the order in which the events happened or when the text was written.  I currently read the Bible daily using this devotional.
The Smith Wigglesworth Devotional is a collection of the writings and teachings of Smith Wigglesworth. He was a British evangelist during the early 1900's who was important in the early history of Pentecostalism. Wigglesworth was sometimes referred to as an "apostle of faith" because absolute trust in God was a constant theme in both his life and his messages. There are some powerful stories in this one!
The Best of E.M. Bounds is a collection of his "best gems."  E.M.Bounds is considered to be the most fervent author on prayer. He was known to spend a minimum of three to four hours every day in prayer!
Do you have a favorite devotional?  If so, I would love to hear which one.  Also, don't forget about the giveaway below the sunset photo!
Natalie xo
Here is how you can win one of the devotionals listed in this post:
1. Comment here on the blog telling me which devotional book  you would want to win and why.
2. For extra entries: follow me on Instagram:  www.instagram.com/everyday.natalie and come back here to let me know you did.
Winners will be chosen at random and will be contacted via email.
Contest ends 11/07/16.  Good luck!
*Contest is now closed.  The winner is Susan!  Congratulations to you!